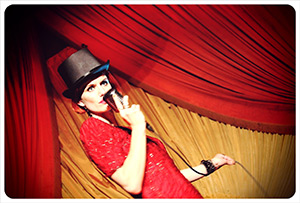 Singer Lady Marmalade (pic by Maggie Leroux)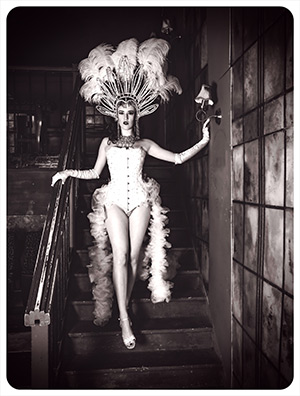 Belle De Beauvor (pic by Angus Stewart)


Get ready for a FUN-tastic, glamorous and sexy (with a big wink) night out and groove to the vintage AND Razzin'-Rat Pack-retro sounds played by the DJ
Live music by international Swing Jazz band The Killer Diller Pops!
A spicy high-class revue with 'sin'-sational shows! An international cast of entertainers will bring their best, funniest, sexiest, most musical AND craziest acts.
The DJ's will spin Rock and Roll, Big Band sounds, ElectroSwing and more 'Burlesque Beats' for you to enjoy. The dancefloor will be open from the beginning of the night.
This night is a mix of naughtiness, bawdiness, film-noir glamour meets early rock and roll! Edgy but sophiticated.
Dress up! Dress up!
What better way to ring in the new year than with a crew of wild and sexy people who know how to look good. Midnite Burlesque is all about dressing up, from funny and funky to chic and freaky. Go all rock and roll or ramp up the glamour but above all, be sexy, be flirty and be dashing. Stuck for ideas? How about golden-era Hollywood, risqué renaissance or masked madness. You could also look to a decade, think the roaring 20s, fabulous 40s or the fierce 50s through to the sexy 60s.
SHOWTIME AROUND 22:00
23:20 - 00:40 - (01:40)
Mistress of Ceremonies
Lady Marmalade (USA)
Live Swing Jazz band
Killer Diller Pops (International)
Burlesque & Variety Stars
Belle De Beauvoir (UK)
Josie Hill (Mexico)
Miu Lunatique (Finland)
Fae Fortune (NL)
Boylesque by Taylor Made (NL)
Milou Mignon (NL)
Maggie LeRoux (NL)
Deejay
Charley Rhythm (Retrolicious)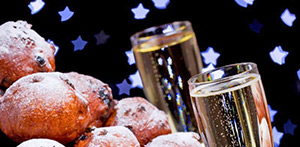 ALSO:
Free burlesque workshop (21:15Hrs)
Best dressed competition
Free Bubbles and Oliebollen at midnite
Daisy Lee's accesories stall